About Us
Dana Group is known to be the leading Lubricants & Industrial Grease Provider. The company was formed in the year 1991 in Deira (Dubai, U.A.E.). We are engaged in fabrication of Cable Management System, Lubricant Oil, Insulated Panels, PUF Insulated Panels, Cold Rooms, ERW Pipes, etc. Our management emphasizes on effective recruiting, training a well as retaining of the employees in order to ensure that our company's strategic goals can be achieved. We are named among the leading Exporters and Manufacturers of the industry. Over the decades, our company has evolved into a major business player thriving on its capability of new application identification & development of Specialty Lubricants.
Export Market
For our steel products, the major markets are Qatar, Saudi Arabia, Oman, Kuwait, Bahrain, Jordan, United Arab Emirates, Egypt, and neighboring countries. For our lubricants and engine oils, the markets are South East Asia (Bangladesh, Vietnam, Afghanistan, Pakistan, India, Cambodia etc), Latin America and African Subcontinent.
DANA Group
Dr. Birbal Singh Dana (Owner, Chairman, Managing Director) established DANA Group of Companies in Dubai. With its area of expertise in vast range of products and services like as Insulated Panels, PUF Insulated Panels both in and outside UAE, DANA Group has progressed steadily to the present stage. Today, our Group has over 200 professionals who are committed to provide world class solutions. The Group achieved the mark of US$ 500 Million annual turnover in the financial year 2004-05. DANA has its Corporate Office & Showrooms in Dubai, Associate Offices in West-Africa/ South-Africa, Trading Companies in India and Dubai, and 3 Production Units in UAE & India.
Our Group CompaniesUAE
SEVEN EAGLES INTERNATIONAL TRADING LLC
DANA WATER HEATERS & COOLERS FACTORY LLC
DANAMART HYPERMARKET LLC
DANA STEEL PROCESSING INDUSTRY LLC
DANA LUBRICANTS FACTORY LLC
INDIA
APIKA ENTERPRISES
DANA STEELS Pvt. Ltd.
DANA SHIVAM HOSPITAL Pvt. Ltd.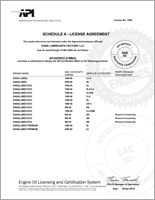 Read More